Corfu by car: why to have a car on vacation in Corfu
Hundreds of spectacular beaches and traditional Greek villages, legendary UNESCO marked Old Town with Old Fortress, New Fortress and Liston square, Byzantine castle Angelokastro and marina with most expensive yachts in the world. We could count gems of Corfu for hours!
How to manage to see them all within just one vacation? Well, you obviously won't. But you can discover a lot if you have your private vehicle to move around the Island.
Skaros House & Apartments offer you an amazing possibility to ride over the island on your private transport absolutely free. Book your stay at our place, and you are automatically getting a free rental car to explore Corfu without any limits!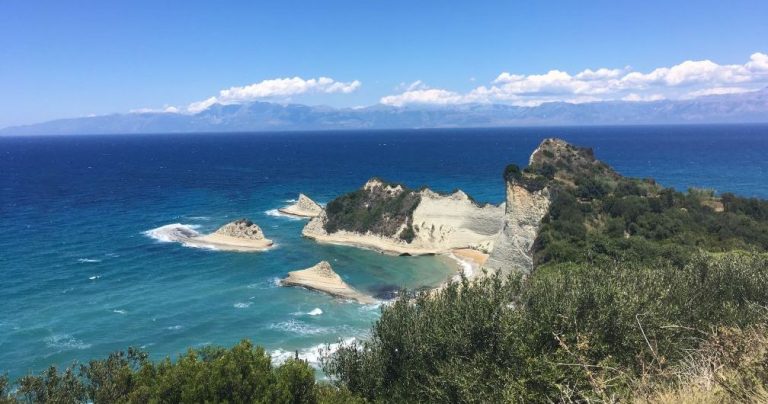 Once you choose your destinations of Corfu to visit, you will see that each of them is placed in a different part of the island and to discover them all for sure you will need a car.
You definitely will want to walk through the narrow streets of Old Town and visit Old Fortress, New Fortress and Corfu Old Port. Exploring Corfu Town you may also go shopping to the traditional Greek street market Laiki Agora. There you will find fresh fish and a huge variety of seafood of all kinds, famous corfiot kumquats and spices & herbs for a main dish of Corfu local cuisine – Pastitsada.
Canal D'Amour (Channel of Love), the absolute top-spot of Corfu Island for those who are in love, situated in the North part of the island, in traditional greek village Sidari. The legend says that those who will swim between sandy cliffs inside the sea will stay together in love forever. After refreshing sea-walk you may relax at the beach or try some local foods in a nice tavern with a sea view.
Porto Timoni and Cape Drastis, spots with the most breathtaking views of Kerkyra, are located on the west coast of the island. You can combine visiting the area with chilling on Logas beach and finish the day with a glass of wine in 7th Heaven Cafe and take a photo on its famous glass balcony.
Agios Gordios, the most beautiful sandy beach of Corfu, spotted in the Southwest coast of the island. You will need about an hour to reach the area from Agios Georgios. But you will be fully rewarded for a long road with the gentle sand, warm turquoise water, many nice beach bars and free Wi-Fi.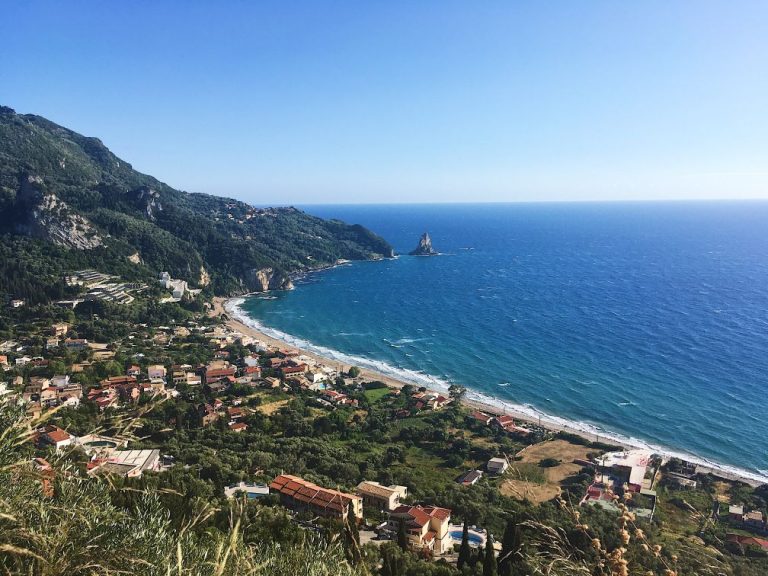 Take advantage of our special transfer offer
All of our accommodation packages include transfer from and to the airport for your arrival and departure dates. Start  your holidays without stress  for your transfer by booking with us!!!!
Our main goal is to provide our guests with the best and complete experience. That is why we are taking care of your transportation so you can enjoy your vacation from the first moment!